Solo Build It!  By SiteSell    Is it – Legit or A Scam?   
I have just spent several hours reviewing what exactly is this program – Solo Build it!.
I think you may be surprised by my opinion of it.  Please – take the time to read through this review – I think it will enlighten you.  It sure surprised me!
First let me tell you my experiences.
For many years I have "tried" to create an internet business.  I have "joined" several programs promising to teach me to make money online.  Mobe, Fan Page Domination, Click Funnels, Success Connection, – As far back as 2007, I purchased StartUpEssentials to build an internet business – They all give you beginning information and promise of big profits – but they then want you to purchase more programs to teach you the rest.  Many times, you also need to purchases tools/plug ins to make their programs/sites work.
These programs seem to make money by you buying more.  Then they want you to sell their programs to others and they will pay you as an Affiliate Marketer for them.   Many times, their entire program is built around that idea.  It seems their main goal is to get you to sell their programs and pay you a commission. While they teach you ways to get people to "your own website" to sell their products.
It seems a little similar to multi-level marketing in that you only make "big" money by building a network of people to continue the market.  Yes, there are products to sell in MLM – but the big money is getting more people to sell some product – but also acquire more associates.  Getting Associates makes you the big money.
So now back to Solo Build it! vs other internet "teaching" businesses.
Solo Build it! explains their differences upfront.  They teach you the business of creating a business site to make money.  They then provide all you need to do so.
But – like ALL information and instructions – you must do the work one step at a time – if you do exactly what they tell you – you will make money.  All the information and tools are there for you – no up-sells or more programs to buy.
If you were to think building a website through Wix or WordPress or Go Daddy would likely make you money – think again!  Solo Build it! gives you statistics of how many websites are out there sitting "static" – meaning – it may be a pretty site – but it has no visitors or customers.  That "pretty" website is not a business.
Solo Build It! teaches you the business first –  all instruction revolves around the business of making money – not website building.  You learn making money first – then that allows you to find the right domain name – then you build the site correctly with all the tools you need to make it work.
That is opposite of what most programs do – and frankly – not doing it the Solo Build It! way probably insures poor performance or failure.
Many people have a site only to tell their customers they can go there to see what they have.  No traffic is generated to the site.  Other people have sites they are hoping people will visit and buy – but they don't know how to make that happen.
Solo Build It! Has you build everything after you are sure what will make you money – then you begin your site.
                online classrooms          
They teach you the right way – first the plan to make money and then built a site to do that.
Most of us started backwards – we created a website first – we picked a name (.com) without knowing enough to make it critically effective to make money..  We then muddled through the process of building a site – most of us are ineffective at even creating something that looks professional.  But – we were really ineffective at knowing the correct steps and tools to know how to monetize it (make money).
After several hours of reading and watching videos about Solo Build it! – and reading many testimonials –  looking at statistical records – I am convinced this program will work.  Here are the first few sentences from their site.        (I think – It is Legit).
From their site:
"Solo Build It!…
Success. Real. Simple.
Solo Build It! (aka "SBI!") is the only all-in-1 package of step-by-step process, software tools, comprehensive guidance, 24/7 support and "auto-updating" that enables solopreneurs to build profitable online businesses.
We condense the overwhelming and ever-changing complexity into one all-you'll-ever-need, ebiz-building approach. Its 15-year track record is one of "solo success" at unmatchable rates and levels of success.
It has been in business and teaching for 15 years.  I watched and read their outline of the process – I reviewed their explanation of their "plug in" tools  – SEO tools – their tools to choose your website .com and on and on."
I will tell you again – you can not skip steps – you need to do all the work – you can not choose only bits and pieces of the instructions and expect good results – partial completion is not following the program.  Remember the purpose is to make money.
I did find one young lady who called the program a scam.   She went on to explain she avoided the keyword instructions, and 2 other critical parts of the program that she was told to use in her posts and on her website.  She avoided 3 critical instructions and then said-the program was a scam – she did not get the expected results. (Have you ever gone to a doctor – got medicine and instructions to take it – then only take the medicine once in a while instead as you were told?  Would you expect good results?)  Follow the directions completely as instructed and you will get results – and make money.   Ignore parts and fail.  Your choice.  Here is a link to her evaluation of SOLO – read through it to see how she did not use the program but said it would not work: http://www.addicted2decorating.com/site-build-it-scam-a-site-build-it-review.html
More from the Solo Build It! site:
"Today, anyone can put up a professional-looking website.
Huge companies like Wix spend a ton to make you believe your site or blog is your business. The result?
Most people make the fatal mistake of believing that the site or blog is the business. It's not. Building a site or blog is actually the easiest part.
The hard parts are 1) the research and planning stage, 2) the creation of high-value content for your site (and social media), 3) traffic-building, and 4) monetization (converting visitors into income).
No "sitebuilder" does the hard parts. You do!
99% of solopreneur-built businesses fail on the critical "hard parts." If one fails, the business dies. If you execute them well, your online business thrives — that is what SBI! helps you to do."
The program provides it all – a complete one stop place to make a money making business!!!!!!
"Solo Build It! Includes Everything You Need to Build a Business…

Step-by-step video, written and mobile Action Guides help you every step of the way, leading you through the most effective online business-building process available anywhere.

All the tools you need to grow your increasingly profitable e-business. From niche research to sitebuilding to monetization planning, SBI! has you covered.

SBI! keeps you up-to-date (so you don't have to waste low-yield time doing it). Whether it's major new developments or the rare golden nugget from hundreds of e-business sources that we track, we have your back. Software updates and additions are free and automatic, too!
Help and Support – 24x7 SiteSell Support is always at your fingertips (chat, too!).
And get business-building assistance at the "help and be helped" SBI! Forums, a community of like-minded solopreneurs who care. A nice forum bonus — no affiliate tries to sell you anything!
No plugins or templates to buy. No other "levels" of service.
Everything is included in Solo Build It!.
No other purchase is necessary."
I read and read and read looking for what was missing – I could not find it.  My only regret – I did not find this sooner.  Here is their first 10 days plan:
"Intro:

The 10-DAY BIG Picture

The Intro explains the concept of "10 DAYs" and gives you a high level overview of the proven Content

Traffic

PREsell

Monetize (C

T

P

M), business-building process.
DAY 1:

Master the ALL-Important Basics

The first 5 "DAYs" of the Action Guide form the foundation of your online business. Learn the C

T

P

M process, why it works and always will. Understand the importance of "PREselling" and how it differs (and leads to) selling. Introduce yourself to the SBI! community in the private members-only forums.
DAY 2:

Develop Your Best Site Concept

Gain a deeper understanding of what makes a strong "site concept." Use Brainstorm It! to research and evaluate at least 3 potential site concepts. Choose the best niche for your business, based on your evaluations of keyword numbers and several other important factors. This decision is subject to change, depending on how DAYs 3-5 go — you may revisit it to adjust or fine-tune.
DAY 3:

Brainstorm More Profitable Page Topics

Learn why search intent is so important. Create a list of in-demand keywords ("page topics") for your niche-based content site. Develop an optimally tiered site architecture. Finish with your "Site Content Blueprint" in hand.
DAY 4:

Investigate and Plan Monetization Options

Form a persona(s) of your ideal site visitor(s). Feel his/her problems, needs and desires. Identify solutions. Select two "starter" monetization options to implement in DAY 10. Consider other potential ways to monetize. Make a final assessment that your niche has enough monetization potential to deliver the "life-impacting goals" of your business.
DAY 5:

Refine Your Site Concept and Register Your Domain Name

Determine your "Voice" and "Valuable PREselling Proposition" (VPP). It's all part of building your "Brand of One." Confirm that your final domain name choice is available. Register it and grab the identical social media usernames, before someone else does!

By the time you reach this "half-way point," you'll understand the deep difference between building a serious, long-term online business and a "make money" site. The comprehension deepens as you progress…
DAY 6:

Build a Site That Gets the Click!

Create your site's design. Build your home page, at least two Tier 2 (category) pages, and a Tier 3 (topic) page. Verify site ownership with Google and Bing. Submit your sitemap file to each search engine (SBI! updates both engines every time you publish a page, automatically, while a recommended plugin does it for WordPress users).

Let's skip the rest of these "mechanical details" — it's enough to know that you and SBI! will do all that's necessary to distribute your site widely. Here's the important point…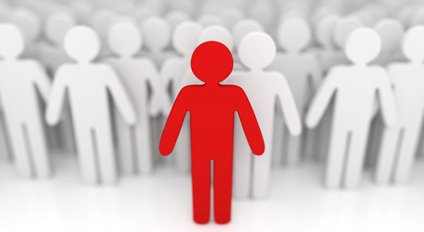 No matter how sensational your design may be, a "site" is just a shell. To beat the competition, fill it with content that stands out.
Think you can't write well enough? Don't know how to do image-processing? SBI! even trains you in the skills you need to stand out in a crowd.
DAY 7:

Build Free Traffic From a Variety of Sources

Understand why it's important to receive traffic from a range of sources. Learn how to work effectively with the search engines, building a high volume of free, targeted traffic. Master at least one social medium. Be "mobile-friendly."

Add Content 2.0 invitations on some of your pages to let visitors create content for you (SBI! for WP users can install the Gravity Forms premium plugin to do the same thing). Attract some high-quality links to your site. Your high-value content, social and mobile combine to start a "traffic snowball" (high traffic is one of SBI!'s major strengths — see the proof).
DAY 8:

Develop Relationships

Understand the value of content through repeat exposure.
Build a mailing list and deliver a newsletter. Even if you merely deliver a monthly update for now, growing your "list" will prove valuable later.
Set up Blog It! and an RSS feed (don't panic — it's simple).
Add Socialize It! and other "passive social" buttons.
Continue to build at least one social presence. Understand the importance of "personal-social" and influencers.
Set up a contact form.
Optional: Determine whether to add other relationship builders.
DAY 8 is all about the "PREselling" phase of SBI!'s C

T

P

M process.
DAY 9:

Know Your Visitors

This is the 80-20 of metrics. Get the most knowledge out of the minimum number of techniques — there's no need to drown in data. Examples include…
Understand the power of having knowledge about your traffic.
Know what to look for in the "big picture" of your traffic stats.
Deepen your understanding of what click-through rates are and how to calculate them.
Watch the growth of major referrers (e.g., search, social, partners, etc.).
Monitor and improve primary and secondary response rates (e.g., purchases, subscriptions).
DAY 10:

Monetize — It's Time!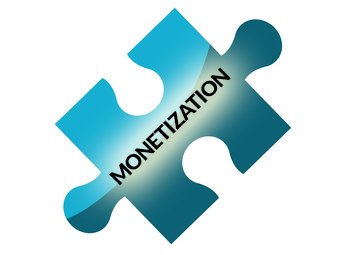 Now to place the final piece of your business jigsaw puzzle! Everything comes together now to turn traffic into income.
First, reassess and firm up the monetization information and conclusions of DAY 4. Has anything changed?
Finalize and implement your first monetization option. Know how to analyze its success. You'll add a second model as the first stabilizes (focus on one at a time). Maximize the yield of your monetization mix.
Over time, you'll become more sophisticated. If you started with passive income models (e.g., Adsense and affiliate programs), you may want to boost your $-per-visitor ratio with more active models.
How big you grow from here is up to how you prioritize what's most important in life, how well you can delegate (if you want to!), and so forth.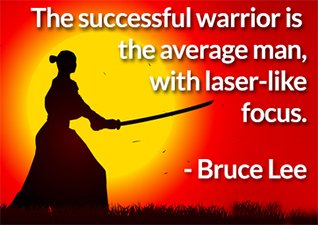 Whichever path you choose, SBI! is there to guide you…
You're well on your way to achieving the life goals that first motivated you to set out on this exciting journey!
The key to that success?
You will have come to realize the importance of every solopreneur's most valuable resource,time. Maintain a laser-like focus on doing the one most important thing at any given time. In other words…
"Follow. The. Action. Guide."
SBI! Enables You to Focus Your Time on What Matters Most
The Results Speak for Themselves…"
There are multitudes of pages you can read about Solo Build It! – hundreds of testimonials.  They say they show you their students successes and the students money making successes.
They also point out when you look at Wix – Word Press – Go Daddy or the money making programs – Click Funnels – Fan Page Domination and others – those companies tell you how much money they are making – not their students. They tell you how successful their program is -using their own income as an example – not the student.
I think we want to know who they taught and how they are doing – long term even.  That is what you will see and can study at SBI's pages.
Study and absorb – this may be your answer to making money online.
As always, you must decide for yourself.  Your success or failure revolves around your persistent following of their directions and doing the work in order.   Do the work – succeed and make money.  Don't follow directions and do the work – you fail.  Your choice.
But this time it seems to be all there for you and therefore on you.  It is not a program deficiency where no matter what your efforts – the directions or tools are not complete.  .
There program has a 90 day money back guarantee – it is $299 a year or $29.99 per month.  That includes everything including hosting your site.   Reasonable compared to most programs.  And – it seems to plan to make you money first – rather than build a site with no traffic. 
My opinion – Legit or A Scam? ….. Legit!
     by David Kerchner  April 24, 2017